SERVING MANHATTAN - BROOKLYN - QUEENS - WEEHAWKEN





1500 Harbor Boulevard
Weehawken, NJ 07086


Home Improvements- Painting - Tiling - Baths - Kitchens - Framing - Walls - Closets

- Custom Kitchen & Bath Remodeling and Installations -

We are friendly, polite, easy to work with and do top quality work,
and we keep our word.
Please contact us today to plan your project.

Please Call -
646-298-5802

Benjamin Moore® , Lowe's®, The Home Depot®, and Janovic® Are Registered Trademarks


We are EPA Certified Lead Safety Contractors for Renovation, Repair, and Painting.

Utica First Insurance
2,000,000 General Liability

Thank you, to all our great clients over the past 14 years, we appreciate the work, and the many
great clients we have been able to serve. Nothing is more gratifying to us than a happy client at
the end of a job. To our future clients, we are available now to provide you with an estimate,
or begin your work. We guarantee all of our work for 5 years against defects in materials and
workmanship. We specialize in painting, wall repair and skim coating, any type of tile work,
flooring, kitchen and bath remodeling, to complete apartment and home renovations. Call us,
when you want quality work at fair prices. We also do repairs on poorly done work, and
completion of unfinished work.

If you are thinking about having work done, please contact us for an estimate. Email, call, or
use the "Request an Estimate" form on our website. We will get back to you quickly. We will as
always answer all inquires and be happy to answer any questions you might have about work
you need to have done. Whatever the job, we will work with you to achieve just the look you
have envisioned. We are courteous, reliable, easy to work with, and will go out of our way to
make sure your job is a stress free positive experience with great results!

At Precision Paint & Tile, we pride ourselves on the quality of our work, and the satisfaction of
our customers. We specialize in detail oriented, high quality work. You can expect an accurate
written estimate, the use of quality materials, top quality work, correct and careful preparation,
and complete clean up after the job.



25 years experience in painting, tile work, remodeling and general construction.



Kitchen, bathroom, and complete apartment renovations.



Plastering, skim coating, dry wall, framing and partitions.



Experienced in large and high end installations.



Apartments, store fronts and brownstones.



Wood stripping, staining, and refinishing.



Plumbing and electrical work.





We paint apartments, houses offices, store fronts, hallways, stairs and entry ways.
(And just about anything else)

___________________________________________________________________________________


GENERAL CONSTRUCTION


Complete apartment renovations.




Kitchen and bath

room

renovations.




Interior w

alls built, framing, sheet rock.



PAINTING


Top quality, meticulous workmanship.




Wall repair, plastering and skim coating.




Quality materials, (Benjamin Moore Paints, and Minwax wood finishing products)




Multi color, speciality and faux finishes.




We leave the job spotlessly clean, every day, and when we are finished.



TILE WORK


Bathrooms, kitchens,

back splashes,

floors, entry ways, anything that needs tiling.




Ceramic, glass, stone and marble.




Beautiful, expert patterning, cutting, and tile setting.



PAINT STRIPPING & WOOD FINISHING


We strip doors, frames, fireplaces, wood paneling and wainscoting.




Wood refinishing, staining, varnish and polyurethane finishes.




COMMERCIAL & RESIDENTIAL
Please Call - Jim Lamm - 646-298-5802

MADE IN THE USA

Powered by Know How

Driven by Can Do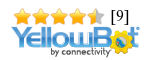 433 West 43rd St
New York, NY 10036
_________ . ________

Please click
HERE
regarding Yelp's "not recommended" reviews.